Learn more about google plus your leading online news source
---
In short, we started as a dedicated Google+ news and updates blog and later expanded to cover other topics & news from Google, its amazing products and updates happening in and around Google.
About our history: During the summer of June 2011 when Google+ was made available to only a small set of private beta users (via invite only), we were also been invited to try this brand new social network and since then we pretty much covered everything that happened in Google+ right from day to day updates, new feature releases, tips & tricks and helpful guides that has helped millions of Google+ users.
We'll hereafter refer Google+ (Google plus), the fastest growing social network as G+ for brevity.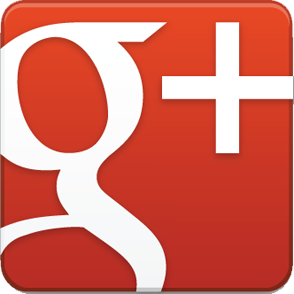 Launched in June 2011 right after G+ went live (as a beta product) we have tried our best and brought to you almost every important update, news, releases,etc., since then.
We are pretty sure if you have already joined G+ you might have fall in love with it's amazing and unique features. If you are excited about G+ and want to stay up to date on what's happening in the network, please bookmark our site in your favorite browser, add / follow our google+ news business page to your circles, subscribe to our rss news feed or subscribe to our mailing list (through the email form on the right so that you don't miss a post as it is published and delivered to your inbox).
Our goal is to bring top of the quality G+ news to you each and everyday.
Besides latest news stories we cover every G+ feature in detail through how to and step by step guides with screenshots, how to configure a feature to get the best out of it as well as best practices using the network.
As of this writing G+ has over 250 million total users and over 150 million active users. This official statistics as of june 2012 and keeps growing at a enormous pace. It is estimated to cross 400 million users by end of the year 2012.
G+ recently captured the #1 spot in the american customer satisfaction index beating all rival networks just after celebrating it's first birthday last month i.e june 2012.
We do host regular hangouts (through our business page) and meet with our valuable readers / followers and also help out people with any G+ features.
Google plus is growing at an enormous rate and we are proud to be part of this journey.
Important topics
What is Google+? (our first post)
Hangouts on Air (HOA)
Circles
Creative kit (previously picnik)
User statistics
Traffic statistics
Social games
Extensions
G+ api
Hangout api
Business pages
As always we welcome your valuable feedback to serve you better. Do you have a suggestion or want to get in touch in with us? You could reach out using private messaging in G+ or through comments in posts or contact us through our contact form.

You could also find us on your favorite networks

Circle us on g+
Follow us on twitter
Like and friend us on facebook
Pin or re-pin us on pinterest

Google plus is a registered trademarks of Google, Inc. We're not affiliated with Google.

Popular terms
google plus com
www googleplus com
googleplus com