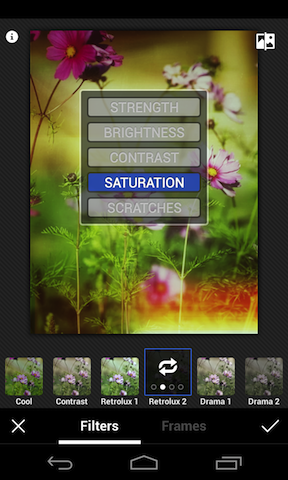 Google+ android app update rolling out with Snapseed and other cool features!
---
Last night +Vic Gundotra posted a message on Google+ that he couldn't sleep. Whenever he does that, it means something new is coming to Google+.
This time it was about new features in Google+ android app. Today onwards Google+ mobile team is rolling out version 4.0 of their android app with some important new features similar to web features that were released during Google I/O 2013.
Quick summary of new features (in Google+ android app ver 4.0)
Android app gets award-winning Snapseed photographic tool features like Drama filters, Retrolux, Saturation, Contrast, etc right within mobile app
Automatically backup your photos as you snap them
Auto Highlight – a feature that allows to browse through best shots right from your app
Auto Enhance – automatically make improvements to people and places in your photos
Auto Awesome – create animations and panorama versions of your photos
App shows location of your friends or circle (if they choose to share) on their Google+ profile on mobile
Auto or smart tagging appears in posts that allow to explore similar posts
Overall you get the best of photos right within your Google+ mobile app and in shorter amount of time.

This update is rolled out incrementally so if you are not seeing it on play store, please give some time before it appears for everyone. Enjoy!

Popular terms
snaproll for android
snaproll app for android