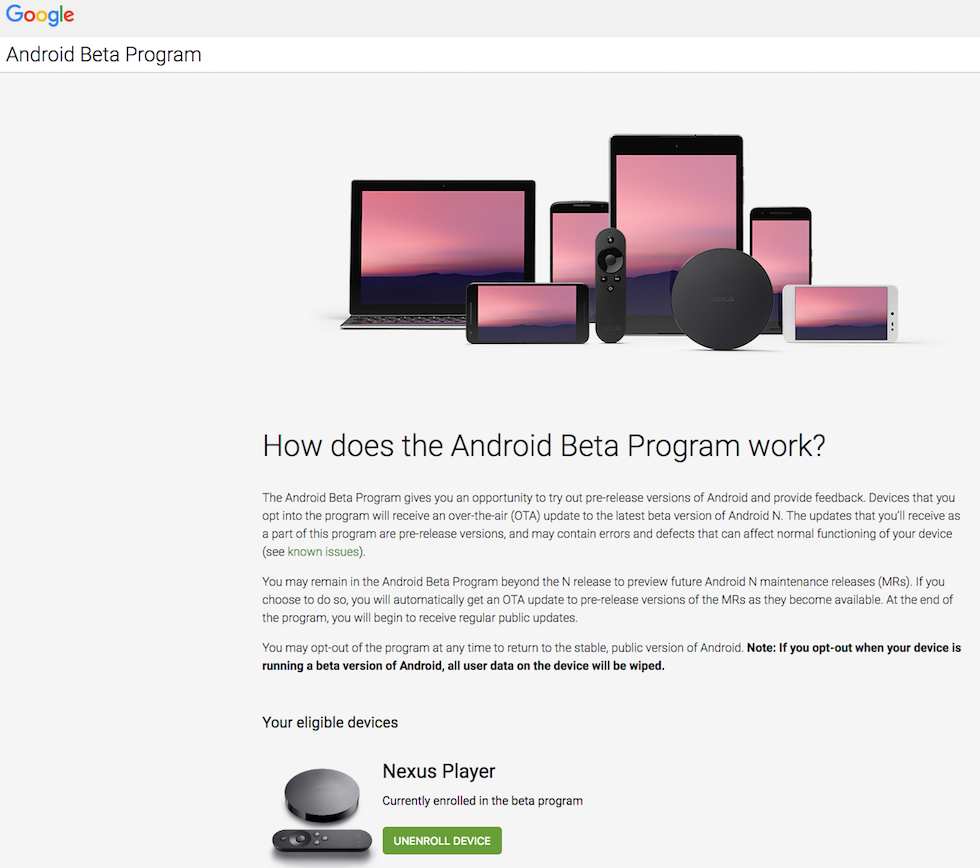 How to Signup for Android Beta Program?
---
What is Android Beta Program?
Android beta program is a quicker and faster way to try out new features in upcoming Android releases. Updates received through beta are still in development and there could be stability issues so be warned.
Once you signed up you'll receive updates periodically as they ship out pre-release version of the software.
How to Signup for the Android Beta Program?
Visit to either of the following 2 Android URL's and you'll prompted with Google Account Authentication to signup for Android Beta program. Once signed up you'll get Android updates every 4 to 6 weeks until a public launch is released. Once signed up the updates are almost immediate but sometimes it might take up to 24 hours.
http://g.co/androidbeta
https://www.google.com/android/beta
How to provide feedback or suggestions?
The most important part of Android beta program is the ability to provide feedback and suggestions so that you help to shape up the new Android releases in the future. There are 2 ways to provide feedback
Settings :: About :: Send feedback from your Android phone
Post as comments in Android Beta Program Google+ Community (link)
Most of the time Android beta software quality is not that bad compared to other providers however there will be bugs or defects that'll affect the device performance. So use the beta program with caution.

But if you're a Android fan and want to checkout upcoming features before everyone else this may be the best way to go.

Are you a beta user? Share your thoughts below.

Popular terms