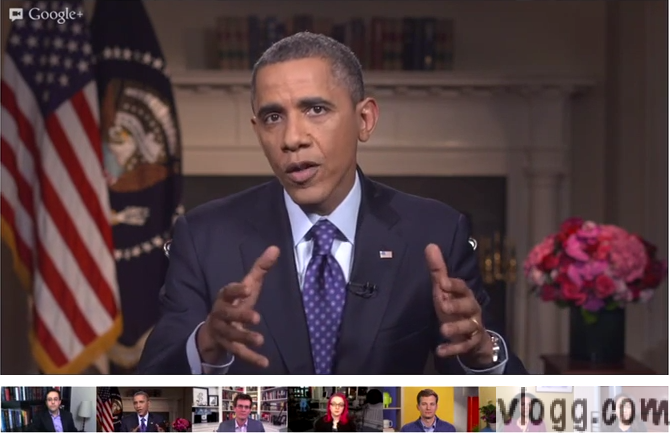 #AskObama2014 First-ever Presidential Google+ Hangout Road Trip Next Week
---
Got A Question for President Barack Obama about State of the Union Address? Then here is your chance to #AskObama2014 directly.
President Obama will deliver his State Of The Union SOTU 2014 address to the congress and the american people on January 28th 2014 Tuesday @ 9 pm EST.
You may have questions about the topics addressed during the SOTU 2014 speech and here is your first-ever chance to get answers directly from the president himself.
After the SOTU 2014 speech, The President is planning to do a first-ever virtual road trip via Google+ hangout on January 31st 2014 and answer your questions directly. This information was announced through this post.
Have questions and like to participate? Here is what you have to do
Record a 60 second video by introducing yourselves with your name, location followed by the Question you like to ask the President. Then just post this video on Google+ or YouTube with hashtag #AskObama2014
So if you are interested, Watch the State of the Union address next week, get ready with your Question in the form of a Video, post it on Google+/YouTube and get your question answered directly by the President.

What do you think of this opportunity that Google+ Hangouts and the technology has provided us? Please share your thoughts through comments below.

Popular terms
google images white house garden