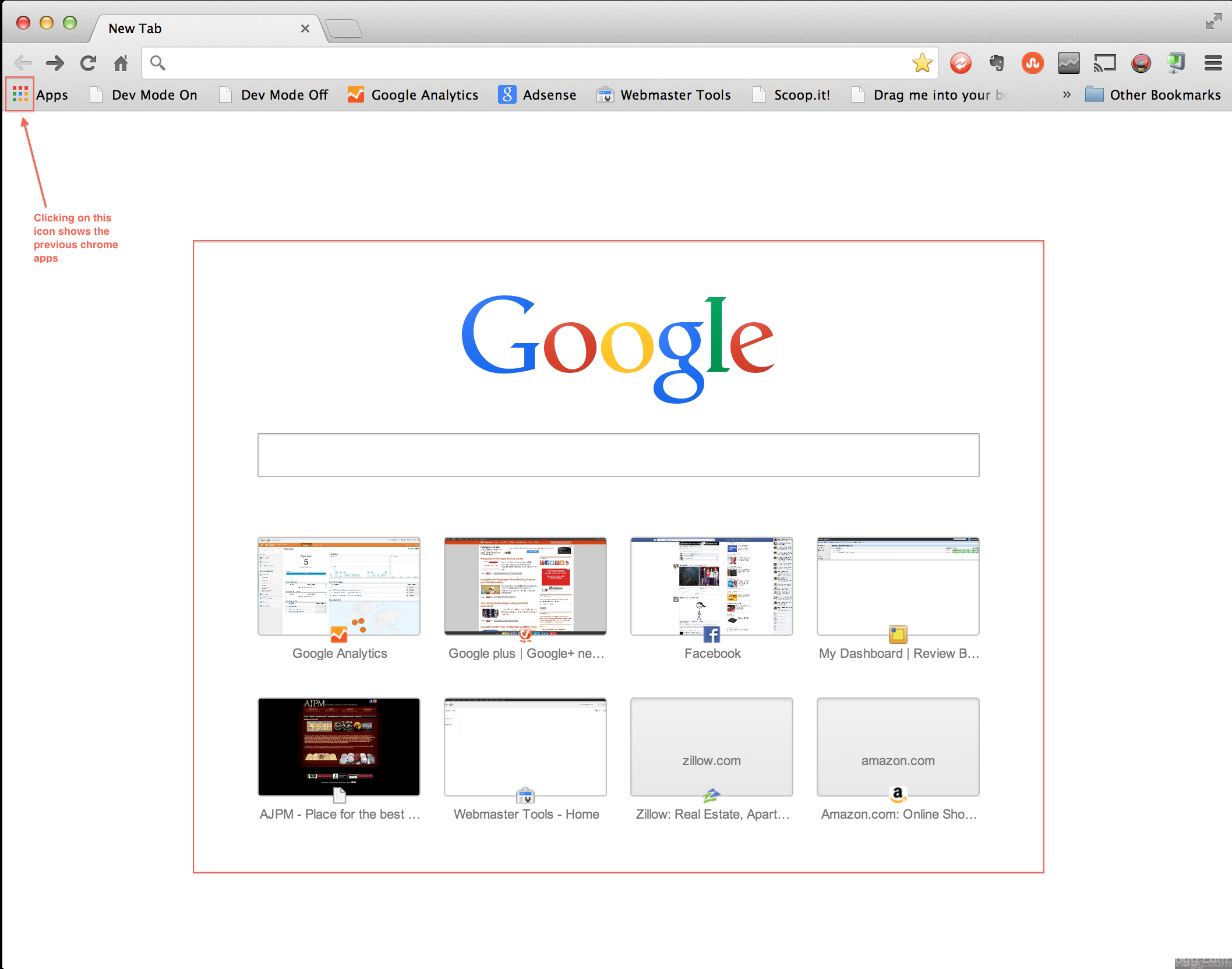 Google Chrome 29.0.1547.76 Update with Google Search in New Tab Released!
---
Google has released a new Chrome Browser version 29.0.1547.76 and noticed something new and interesting.
In previous versions of Chrome, right after launching the browser you'll find large icons of Chrome Apps (similar to the 3rd image in this post) within a tab. After this new update that has changed.
New Logo, Search and Website Thumbnails
Now this is what you see (refer image below) when you launch the chrome browser the first time (and even when you create new tabs). An all new flat and beautiful Google logo (Google.com has logo in 3D), a Google Search Box and a list of 8 recently visited websites as thumbnails.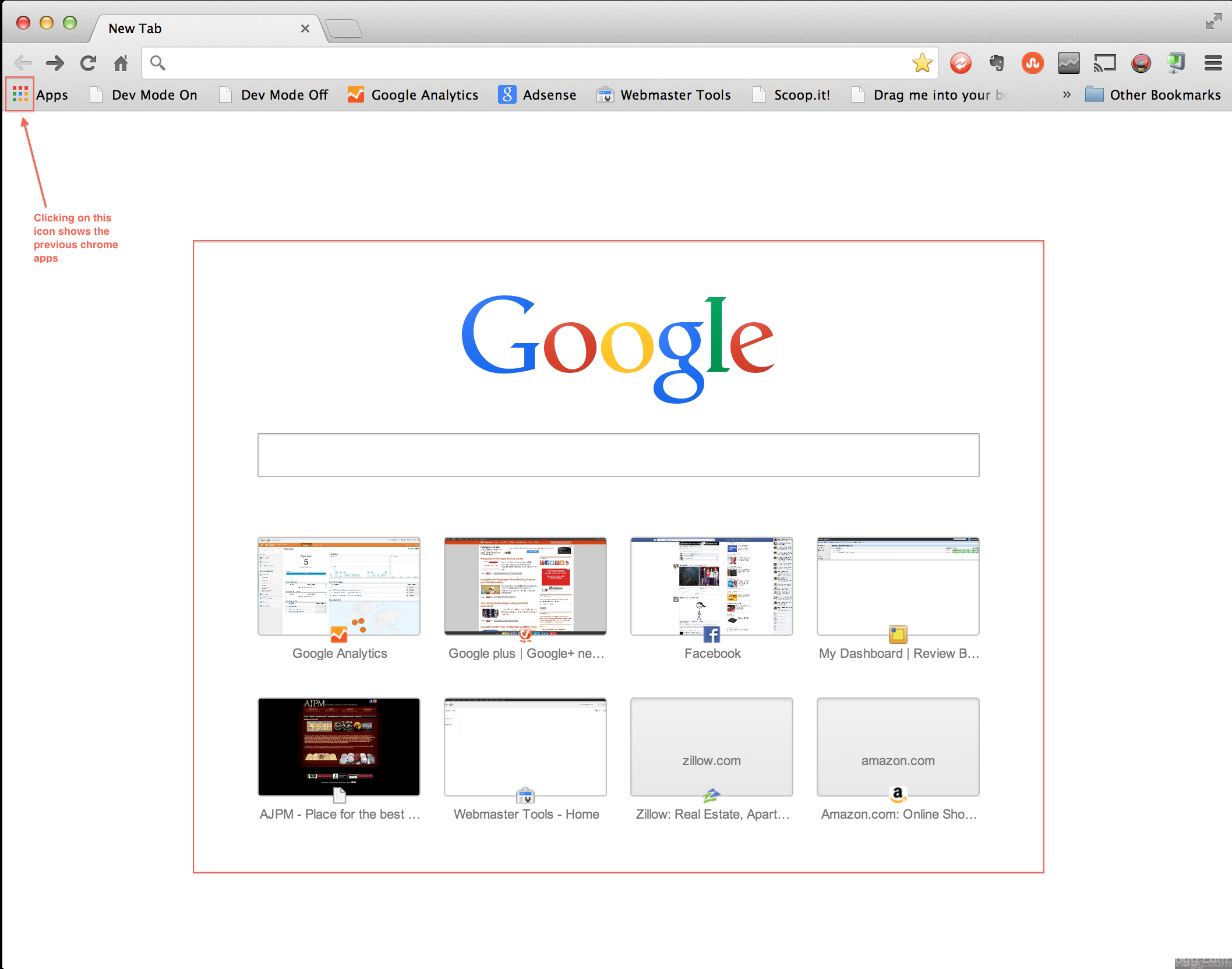 About Chrome page showing new version
About page shows Chrome browser version 29.0.1547.76

New Chrome Apps button to show list of apps
Have you noticed a new button at the top left in the bookmarks bar? Clicking on that button shows the previously shown Chrome Apps and the URL address bar updates to chrome://apps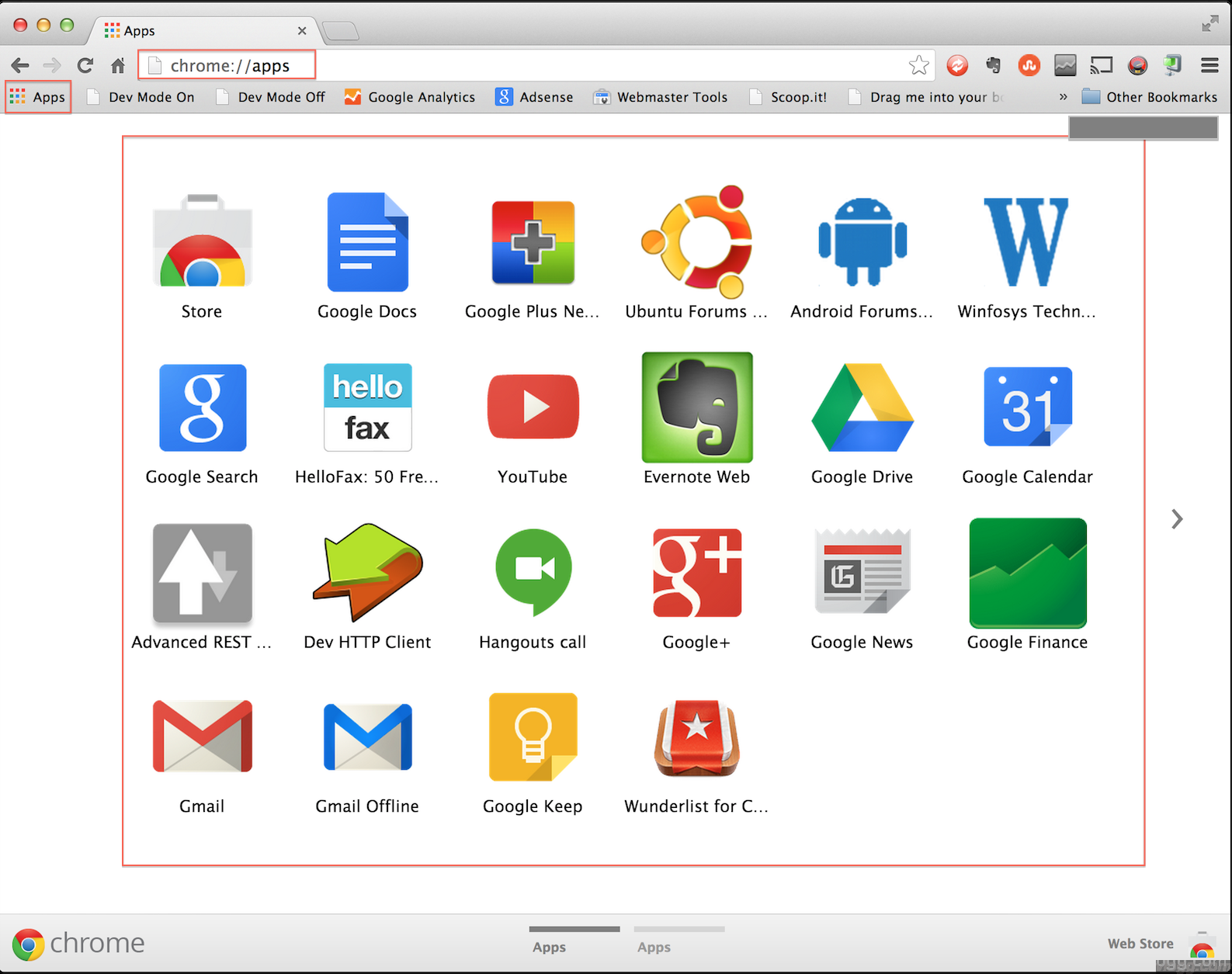 We noticed this change after updating the Chrome browser on a Mac. Are you seeing these new changes? Please share through comments below, Enjoy!

Popular terms
apps of chrome
google chrome apps
the newest google chrome