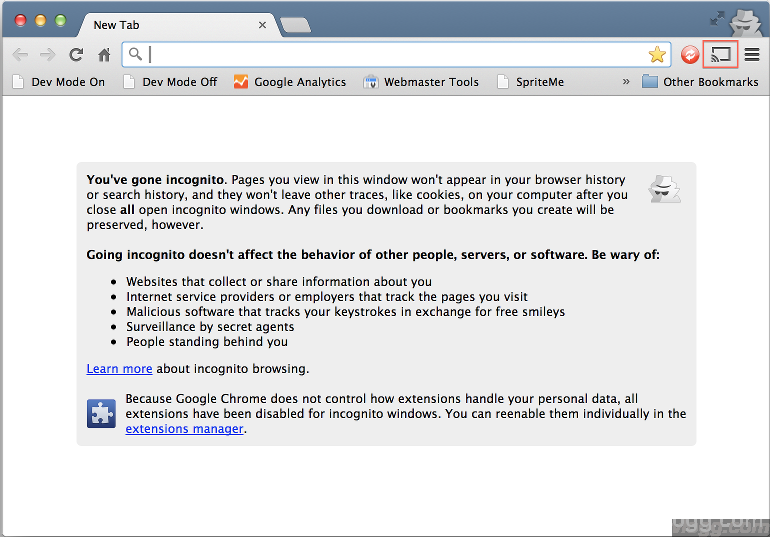 How to Chrome Cast your Chrome Tab in Incognito mode?
---
Google Chromecast supports broadcasting your chrome browser's Tab to your HDTV with the help of this free chrome extension called Google Cast.
However if you want to broadcast your Chrome Tab in incognito mode it is not possible by default. This is not due to an issue with the Google Cast extension, instead for security reasons chrome disables extensions in incognito mode.  But you can choose to enable extensions to run in incognito mode manually through chrome settings.
Cast Extension not available in Incognito mode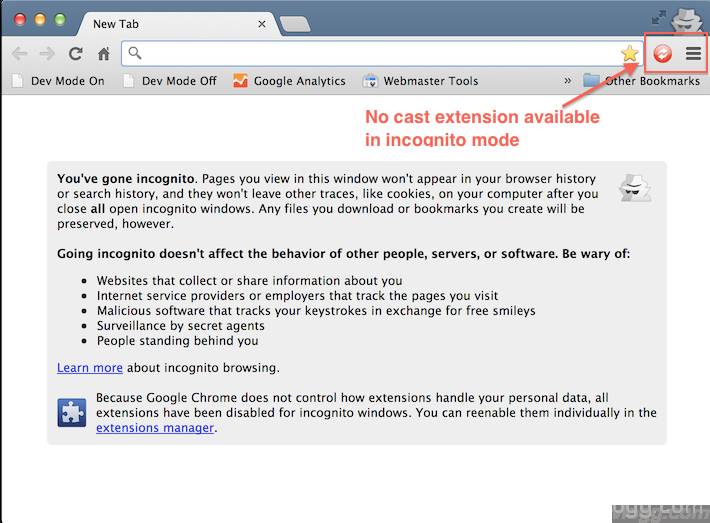 Steps to enable cast extension in incognito mode
1. Click on Settings -> Tools -> Extensions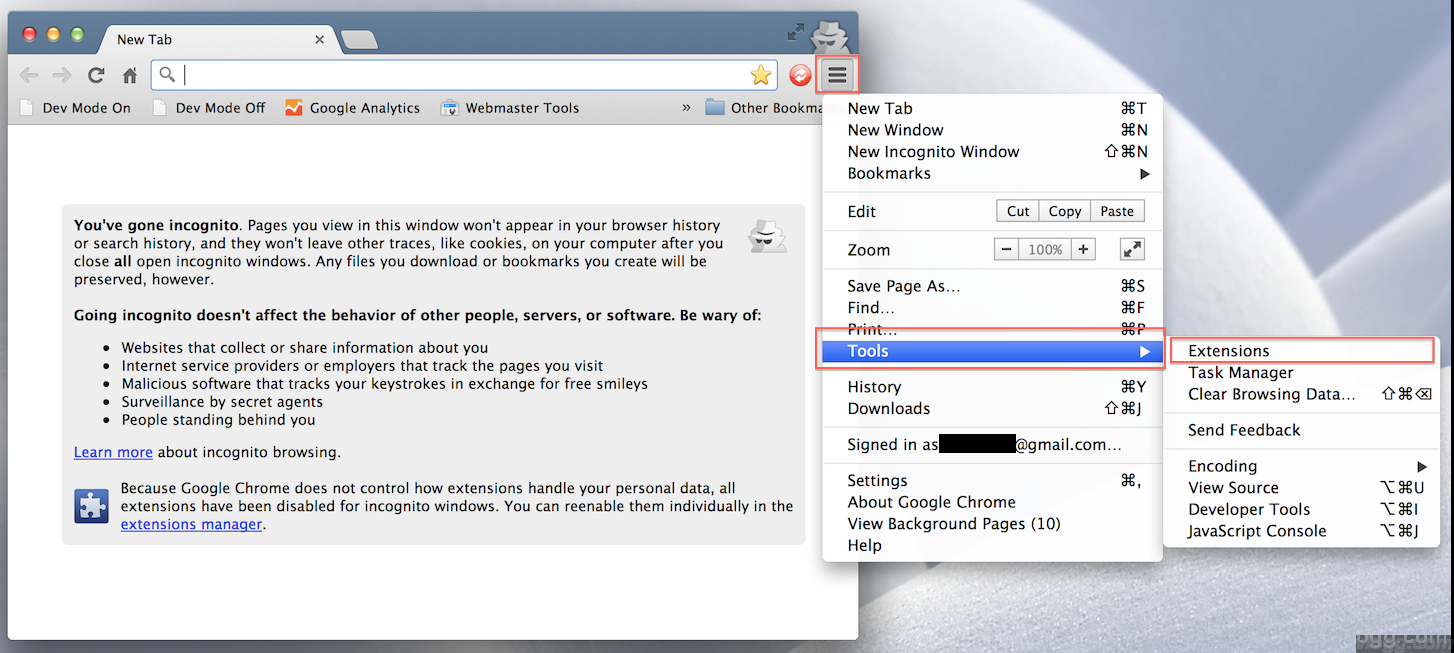 2. Scroll down until you find Cast Extension and check Allow in incognito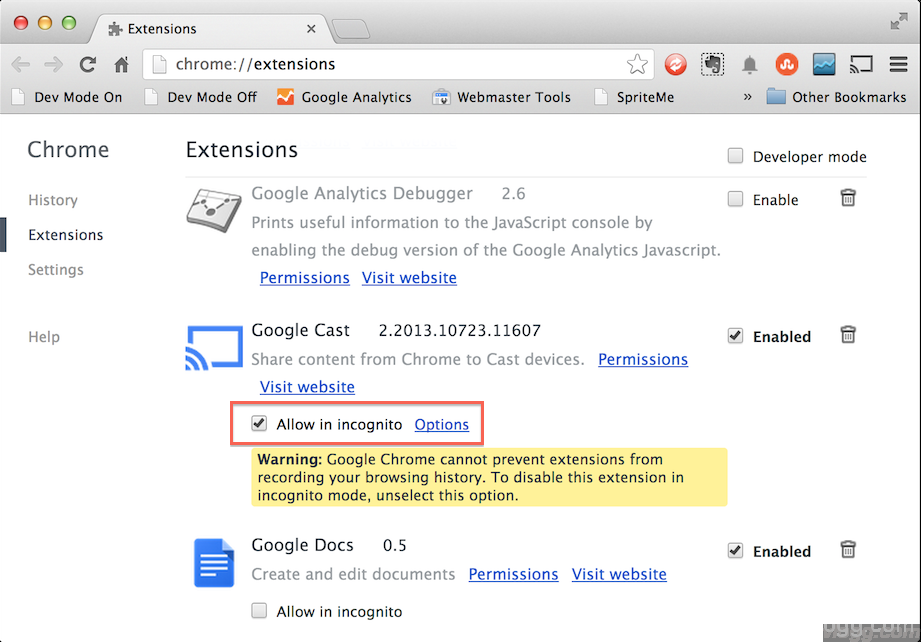 3. Now launch Chrome in incognito mode and you'll find Cast icon appear on the toolbar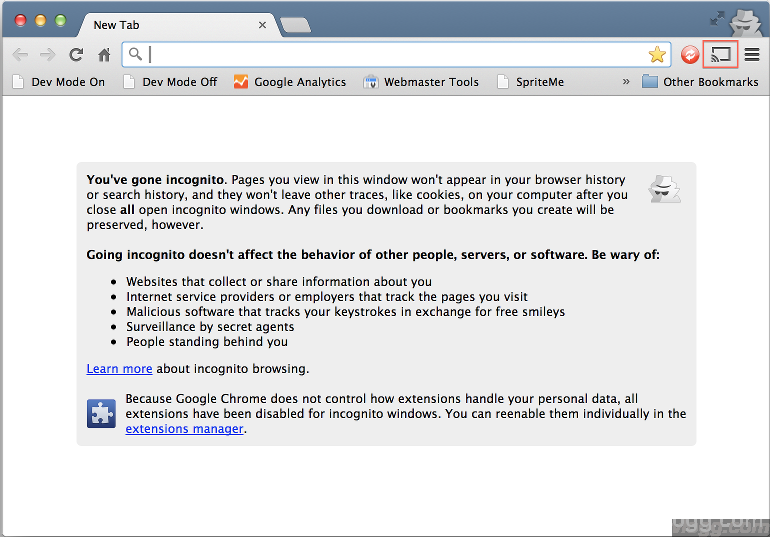 Now enjoy sharing your tabs to Chromecast even in incognito mode.

Popular terms
chrome cast extension
how to chrome cast
how to chrome cast from chrome
how to cast on chrome cast
how to cast from chrome
incognito chromecast
chromecast app incognito
chrome tab cast
cast a chrome browser tab
cant cast in incognito mode